Meeting with Brainhavefun
For Connectivity (Live with Zoom)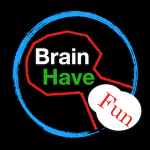 It's hard to make sense of this current reality.  We don't have all the answers. For now though, we can give you a safe space to share a better perspective.

In this time of isolation and uncertainty we invite you to come explore the solace and hope that can be found within yourself and our online session:

Connectivity for what? Connect to yourself and nurture a relationship with your Bigger-Self so you can be one with it and its natural flow. 
Who is this Connectivity session for? Anyone interested in seeking truth within themselves and wisdom that can inspire creativity and peace through this unprecedented time. 
Why Connectivity?The benefits to your well-being include:
Release stress
Greater sense of emotional wellness
Relief of anxiety
Communication with like-minded individuals
Fun
Where?Online Zoom session – single registration per individual or per household – $5 We recommend you join with your family altogether at home.

When? This event is the first of its kind offered by us with upcoming reoccurring sessions, each with its own tailored delivery and contents. You can re-register per session and we highly recommend several sessions to deepen the experience. Our sessions are scheduled for: 
Date: Sunday, April 26, 2020,  3:00pm ~ 3:30pm
Date: Sunday, May 03, 2020,  3:00pm ~ 3:30pm
Date: Sunday, May 10, 2020,  3:00pm ~ 3:30pm
Register in 3 Easy Steps:
Click the Buy Now button to pay (click "Return to Merchant" link)
Wait to be redirected to the registration page (please wait until you see it!)
Check your email for your link to the session